TOLAINI/DONNA LAURA WINE DINNER
Thursday, February 2, 2023
Reception at 6:30 • Dinner at 6:45
$149 per person (plus TAX and gratuity)
Hosted by Francesco Rosi
For this special dinner, Bacco is featuring wines from the Tolaini estate and Donna Laura Wines in Tuscani. Our guest speaker is Francesco Rosi, the Winery Manager/Head Enologist at Tolaini.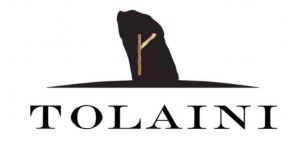 Tolaini's vision is to make the top Tuscan wine. High quality fruit from the vineyard together with careful use of barriques, instills the power and supple, sexy tannins Tolaini wants to see in his expression of these terroir wines.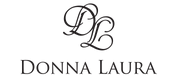 The story of Donna Laura Wines is a nomadic discovery of heritage and matriarchal devotion as linear as the winding roads that weave through the hillsides and vineyards of Tuscany. The history follows vintner Lia Tolaini Banville from her birthplace in Canada to her ancestral home outside the city of Lucca, where at the age of six on her family's annual summer holiday, Lia met her Aunt Laura who would become a driving force in her life.
Space is limited. To make reservations, please call 248.356.6600 or email [email protected].
Menu
"Canederli"
focaccia/rosemary/speck
2021 Donna Laura Rosato, Toscana
"Corvina"
fennel/golden raisins/saffron/pine nuts
2021 Terlan "Winkl" Sauvignon Blanc, Alto-Adige
"Fungi"
carnaroli/wild mushrooms/truffle/grana
2019 Tolaini "Al Passo", Toscana
"Anatra"
duck legs/carrot/onion/tomato/paccheri
2019 Tolaini Valdisanti, Toscana
"Bistecca Artifici"
portobello/rapini/red wine
2018 Tolaini "Legit" Cabernet Sauvignon, Toscana
"Arista"
pork/yukon gold/rutabaga
2018 Tolaini Picconero, Toscana
"Bomba"
chocolate/cherry/almonds
NV Cesarini Sforza Brut Rose, Trento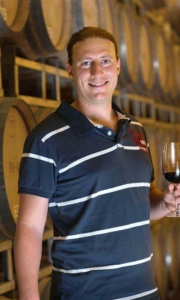 Your Host: Francesco Rosi, Winery Manager/Head Enologist at Tolaini
Born in Florence on April 30th, 1981, Francesco graduated with a degree in Enology from the University of Florence in 2004 at 23 years old.
After several experiences working for some of Tuscany's most presƟgious wineries, Francesco was hired at Tolaini in March of 2011 as head Enologist and Manager of the winery.
In 2017, the Tolaini enology team received the Premio Gambelli award. This is a highly-esteemed honor that is awarded in memory of Giulio Gambelli, the late great Italian wine-making consultant who was known fondly as the "maestro" of Sangiovese.