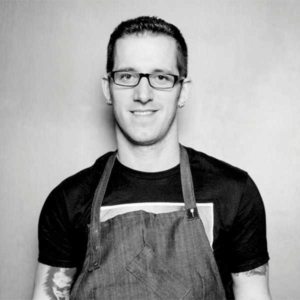 By James Rigato for Time "Detroit: The Art of the Comeback"
Executive chef of the Root Restaurant and Mabel Gray
The road map of Detroit's future is outlined in its past. From Motown to Mopar, Eminem to GM, the city is a vast, varied and historic collection of paradoxical influences. The Italian immigrants who opened liquor stores, bakeries and restaurants are seeing the Chaldean community step in as the next wave of influence. Meatballs and gabagool are sharing the menu with dolma and shawarma. Midtown, downtown and Corktown are brimming with growth, and the conversation of food in and around Detroit is finding a place at the national table.
The last 17 years in the Detroit food scene have been an interesting and transitional time for my generation of chefs. Many great chefs have come and gone. But one chef has been cooking relevant, passionate and indigenous Michigan food since long before I was born and is still banging pans today: Luciano Del Signore.

29410 Northwestern Hwy., Southfield, Michigan
248.356.6600
HOURS:
Lunch Tuesday- Friday 11:30-4
Dinner Tuesday-Thursday 4-10
Dinner Friday 4-11
Dinner Saturday 5-11 | Closed Sunday & Monday | Directions